Final Fantasy XIV: A Realm Reborn è quasi pronto all'arrivo di un nuovo aggiornamento: come annunciato da Naoki Yoshida, producer e director del gioco, l'appuntamento è infatti fissato per il prossimo 7 giugno, quando saranno lanciati i nuovi contenuti. Tra essi, troverete il prosieguo della quest principale, nuove side quest, il continuo di quella di Hilidibrand, quelle dedicate ai Moogle e a Anima Weapon. Con loro, anche due nuovi dungeon, due nuove prove, il rogue-like Deep Dungeon e una nuova mappa PvP. Di seguito puoi trovare un riassunto di quanto annunciato.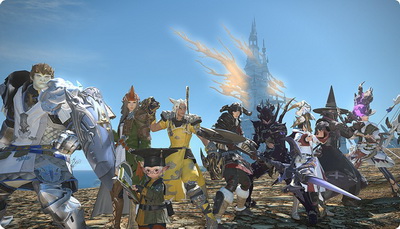 Patch 3.3 – Revenge of the Horde porterà nuove entusiasmanti sfide, inclusi nuovi dungeon da esplorare ed una nuova missione che coinvolge i Moogles e i dragoni.
Il dungeon Aquapolis ha un'entrata che appare in modo casuale scoprendo le mappe dragonskin, possono partecipare fino a otto giocatori come party. Eliminare i nemici farà guadagnare delle belle ricompense agli avventurieri che possono anche trovare qualche tesoro nascosto.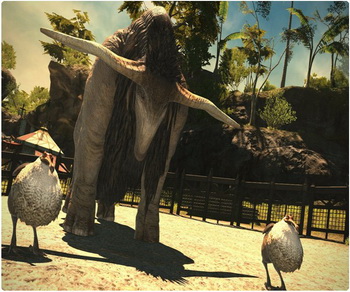 Il Deep Dungeon – Palace of the Dead è un nuovo tipo di contenuto che fa il suo debutto in Final Fantasy XIV. È dotato di un sistema di progressione autonomo a partire dal livello 1. Questo dungeon può essere esplorato da solo, o in un gruppo di fino a quattro avventurieri. I giocatori devono esercitare e rafforzare la loro arma incandescente per scavare sempre più in profondità del Palace of the Dead.
Yoshida ha anche discusso di ulteriori aggiornamenti di contenuti, tra cui nuove aggiunte abitative, una nuova mappa per la modalità PvP, Frontlines noto come Fields of Glory (Shatter), nuove missioni secondarie ed il capitolo finale della guerra di Dragonssong.
Durante il Letter from the producer LIVE è stata annunciata una collaborazione tra Final Fantasy XIV e Yo-Kai Watch di Level-5. I giocatori saranno in grado di collezionare armi a tema Yo-Kai e tanto altro ancora.