Square Enix ha annunciato le prime informazioni sull'aggiornamento 3.5 di Final Fantasy XIV. Intitolato The Far Edge of Fate, l'update sarà diviso in due parti, una in uscita a Gennaio e l'altra a Marzo, e includerà nuove quest per la storia principale, due nuovi dungeon (Baelsar's Wall e l'hard mode di Sohm AI) e nuove sidequest.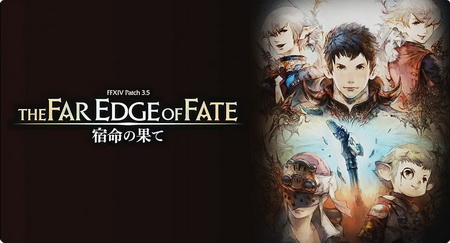 L'update 3.5 per Final Fantasy XIV: Heavensward sarà intitolato "The Far Edge of Fate" e avrà il difficile compito di fare da apripista a Stormblood, la nuova espansione prevista per la prossima estate.
The Far Edge of Fate sarà un aggiornamento particolarmente consistente in termini di feature, tanto che Square Enix ha deciso di rilasciarlo in due tempi. La prima parte dell'update verrà rilasciata a gennaio 2017 mentre la seconda vedrà la luce a marzo. Ad ora non si sa di preciso come saranno divise tra le due parti della patch le numerose novità previste. Ciò che si sa è che alcune di queste sono funzionalità che la community attendeva da molto, come la possibilità di accedere al party finder anche avendo il companion chocobo al proprio fianco (era anche ora).
Diamo un'occhiata ad alcune delle feature più interessanti di The Far Edge of Fate:
Nuovo Main Scenario
Nuove Side Quest tra cui avventure di Hildibrand e Anima Weapon
Nuovi Dungeon (Baelsar's Wall, Sohm Al (Hard)
Nuovo Raid da 24 giocatori (Dun Scaith)
Nuova Trial (Containment Bay Z1T9, Containment Bay Z1T9 (Extreme))
Party Finder Cross server
Possibilità di accedere ad alcuni contenuti ingraziandosi determinati NPC
La lista qui riportata non è comprensiva di tutto ma elenca le novità più importanti tra quelle rivelate al momento. Sono previsti anche numerosi aggiornamenti alle missioni Duty, al PvP e l'introduzione di un network per giocatori nuovi o che ritornano dopo molto tempo.
Dunque non ci resta che aspettare il 2017 per vedere se Final Fantasy XIV riuscirà a tirare un ultimo coniglio dal cappello prima della nuova espansione.