Dalla Gamescom 2016, NCsoft e Gameforge hanno annunciato di aver reso disponibile la patch 5.1 per Aion . Con questo nuovo aggiornamento, il gioco massivo si arricchisce di due istance (Garden of Knowledge and Kroban Base), tre battlefield (Runatorium Ruins, Balaur Marching Route, e Ashunatal Dredgion), nuove quest da affrontare, aggiustamenti all'interfaccia utente, crafting magico e altro ancora.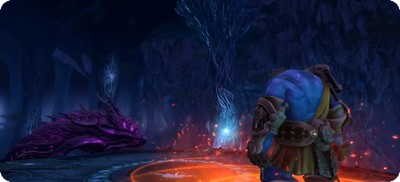 La prossima patch Europea per Aion sta per portare con se nuove istanze per provare la vostra furia in battaglia. Non una, o due, o tre, ma ben sei nuove istanze stanno per introdursi tra i giocatori come una novità assoluta mai avuta prima d'ora. Non solo multy ma anche affrontabili in singolo come la "Rift of Oblivion". Le altre 5 sessioni invece potranno essere eseguite assieme al proprio party dal livello 66 in su, ciò significa che avrete tutto il tempo necessario per arrivare con calma alle nuove istanze ed affrontare le loro difficoltà.
La "Rift of Oblivion" calerà indietro nel tempo i players per assistere alla distruzione della Tower of Eternity, mentre Kruban Base porterà i giocatori a combattere contro degli avversari che ne infestano le rovine. "Garden of Knowledge" "Ashunatal Dregion" e la "Balaur Marching Route" vi contrapporranno ad una fazione nuova mentre dovrete risolvere enigmi e puzzle per uscirne fuori. L'ultima invece è la "Runatorium", un'aggiunta che senz'altro farà la contentezza dei giocatori: in pratica una semplice caccia al tesoro. Novità tutte in arrivo con l'update 5.1
Novità senz'altro ottime per i player di Aion che vedranno espansa la longevità del titolo e forse anche mitigati i venti di guerra contro la detestata Gameforge, non proprio apprezzatissima da quando ha preso in consegna il titolo dalla passata gestione.