I fan la attendevano ed è finalmente arrivata. Square Enix ha annunciato che la patch 3.5 per Final Fantasy XIV è ora live su tutti i server.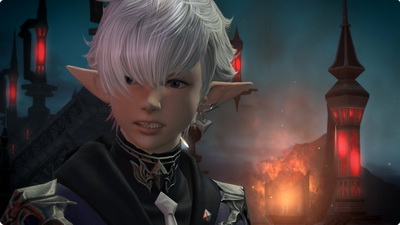 Intitolato "The Far Edge of Fate", l'update aggiunge al gioco un Alliance Raid inedito, nuove quest di main scenario e secondarie, nuovi dungeon, nuovi glamour, aggiornamenti PvP e un nuovo dungeon finder. Ci sono tante altre piccole o grandi novità incluse e vi rimandiamo alle patch notes ufficiali per una panoramica più dettagliata.
Tra i contenuti inediti troviamo delle quest legate alla storia e dei raid aggiuntivi, il nuovo boss Zurvan, due dungeon (Baelsar's Wall e Sohm AI), quest secondarie incentrate su Hildibrand, equipaggiamento e mount per il PvP basati su Garo, l'estensione del sistema Party Finder con password per i gruppi privati e ritocchi all'housing.
The Far Edge of Fate è sicuramente uno degli aggiornamenti più attesi dalla community di Final Fantasy XIV in quanto marca la transizione della storia e dell'ambientazione del gioco verso i contenuti della prossima espansione Stormblood, prevista per giugno. Quella appena rilasciata costituisce solo la prima parte della patch, mentre la seconda parte uscirà a marzo.
Sul sito di Final Fantasy XIV ci sono ulteriori dettagli sull'aggiornamento 3.5. A marzo ci sarà la seconda parte della patch 3.5. A seguire la clip di lancio ed alcune immagini. Buona visione.